AquaMaster™
Non-Chemical Water Conditioners, AquaMaster has so many uses!
TAP WATER:
Make coffee and tea less bitter, improve taste and feel of all your drinking water.
SHOWER AND BATH:
Reduce amount of soap, shampoo and conditioner and remove rust stains from around drain.
Hot Water Heater: Helps keep the Water Heater running better for years to come.
DISHWASHER: Get dishes cleaner with less detergent.
WASHING MACHINE: Use less detergent and have cleaner, brighter laundry.
TOILET: Keep bowl clean with just regular flushing.
Calcium carbonate is considered to be the major cause of hard water, as well as the main component of scale. AquaMaster, under the laws of physical science, changes the structure of calcium molecules, which lowers their density, hardness and energy, and also increases their solubility factor. This process allows built-up sludge and scale to become dissolved. Any remaining scale can be easily rinsed away.
COMPARED TO WATER SOFTENERS?
Chemical Water softeners can cost over $3,000 to install, requiring maintenance and an ongoing supply of materials. Chemical softeners remove calcium, replacing it with sodium. The sodium must be removed by reverse osmosis.
How does magnetic water softening compare to chemical softening? Magnetic softening does not remove calcium, but rather enables the water to further suspend it. This dissolution of the calcium alleviates hardness without the use of chemicals. Suspended calcium molecules do not collect on the inside of the pipe, and in fact scour the pipe, removing and preventing scale build-up from occurring.
AquaMaster installs quickly and easily on any water pipe typically found in most homes. It can be placed below the counter on a copper or stainless steel pipe leading to a faucet, on an outbound water pipe leading from a hot water tank, at point of use stations such as toilets, washers and dishwashers, or grouped in clusters around the main point of entry water pipe.
AquaMaster requires no ongoing purchase of ingredients to do its job, and lasts virtually forever, representing a one-time purchase. AquaMaster comes with a 100% money-back guarantee. Ask about our whole-house treatment system!

AquaMaster Whole-House Treatment System:
To Effectively treat All The Water You Use Daily, You Should Institute the AquaMaster Whole-House Treatment System. Do this by Buying 5 AquaMaster units (put one on the main water line just inside the house, one on the line just before the hot water heat, one on the kitchen hot water, one on the kitchen cold water, and one on the shower line just before the shower head.
The AquaMaster
Whole-House Treatment System: requires little effort to install and makes the World of Difference in the Water that you USE EVERYDAY. And folks you are worth that investment in You and Your Entire Family. Purchase the AquaMaster
Whole-House Treatment System today by clicking on the order icon below.
Order AquaMaster Click Here-->>>


FOLK's: Visit our Other Fantastic Products Pictured Below. Just Click the Picture and You'll Go Automatically..... Go Ahead Click...
Contact Us By Email

Distributor Opportunities
Go To Product Pages By Clicking Links on the Names Below:
We Welcome these cards: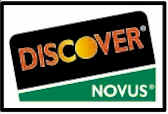 Give us your Testimonial On FuelMaster Products